Pollution, greenhouse gas emissions, traffic jams, crowded areas – these are just a few of the problems that challenge many cities. And the steady rise in urban population only means these problems could get even worse. This is why Sustainable Development Goal SDG 11, "Make cities and human settlements inclusive, safe, resilient and sustainable", is so important. Success in achieving the targets under SDG 11 sets the stage for achieving many of the other SDG goals.
If we want to reach the targets set out by SDG 11, we need to work together to develop the tools that will help cities become truly smart and sustainable. International Standards can be powerful tools of change. Their application allows cities to reduce energy costs and emissions through more efficient buildings, electricity grids, street lights, transportation systems, and energy and water networks, at a time when cities already account for 70 % of greenhouse gas emissions.
International Standards provide the tools, foundations and platforms to take cities into the future, from Pully, Switzerland, to Sappada, Italy, and beyond. Let's look at how these cities are faring.
Standards in Sappada, Italy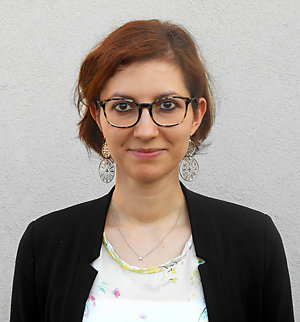 ISOfocus: Can you briefly explain how the idea to implement ISO 37101 in Sappada came about?
Sara Toniolo and Chiara Pieretto: Surrounded by imposing conifer forests in the Dolomite Mountains, Sappada is a place with a singular history. It was founded in the 11th century by Tyrolean settlers who moved south in search of safety and forms a small linguistic enclave on Italian soil. While you may hear this peculiar dialect spoken on the streets, the first evidence of its cultural heritage can be seen in the distinctive wooden chalets grouped around a small chapel. The village is steeped in local folklore and the Sappadini still celebrate the "Carnevale di Sappada", a colourful annual event that uses the same wooden masks handed down through generations.
The region's unique mountainous landscape is conserved in three Sites of Community Importance that record more than 96 000 visitor presences each year. For Sappada is also a popular tourist resort with state-of-the-art infrastructure mainly directed at winter sports. The challenge was to manage the village's development while still retaining its characteristic old-world charm. This required a sustainable development strategy with clearly defined actions that the community could put in place to meet development objectives that were tailored to its social, environmental and economic needs.
To enhance the area's attractiveness while preserving its environmental, social and cultural peculiarities, the mayor of Sappada turned to ISO 37101, a management system standard for the sustainable development of communities. The project was coordinated by Prof. Antonio Scipioni of the Department of Industrial Engineering at the Università di Padova with a view to rallying all local and regional stakeholders around a common goal: to help the community plan sound territorial development programmes that look after the environmental, economic and socio-cultural features. These efforts were rewarded with an ISO 37101 certification in May this year.
What achievements related to attaining ISO 37101 are you most proud of?
Through its holistic approach, ISO 37101 has helped Sappada manage its local complexities, forged by distinctive environmental features and a strong sense of identity, while defining new ways of promoting the territory. We were fortunate to be able to involve associations for cultural and local development alongside main tour operators such as hotel and event managers. We also developed a new tool to help the municipality identify and assess all its activities in terms of their sustainability, risks and opportunities. We are proud of what we have achieved, since, to the best of our knowledge, Sappada is the first community in Italy – indeed in Europe – to gain third-party certification to ISO 37101.
In what ways will ISO 37101 help Sappada implement a sustainable development strategy?
ISO 37101 will encourage Sappada to continue celebrating its identity and culture while protecting its distinctive landscape through appropriate environmental programmes, thus reinforcing its attractiveness to the outside world. It will also help to measure and monitor its sustainability performance, ensure legal compliance and engage stakeholders.
What kind of results do you hope to see in the coming months?
Sappada is Italy's first sustainable village. The municipality intends to promote the benefits of being ISO 37101-compliant among its main stakeholders to raise awareness around this important achievement and organize the next steps. We have plans to involve local school children in specific educational programmes on environmental aspects such as waste collection and landscape protection. The safety of public infrastructures will also be improved and there is a project to create an eco-museum in the village. The municipality will be tasked with monitoring the continuous improvement of these activities as well as their overall sustainability performance.
Do you have any advice for other cities/communities that don't know where and how to start?
Our advice is to begin with an in-depth analysis of your community context. For instance, does it have a strong identity it wishes to preserve? What are the main features of the landscape and how can you maintain them? Do you receive much tourism and, if so, how can it best be managed? Get to know your local surroundings and circumstances better by putting in place a robust monitoring system and make it work for you.
Implementing ISO 37101 gave Sappada the opportunity to develop a multi-functional, integrated monitoring system to evaluate the environmental, economic and social conditions of the community. This enabled the collection of vast quantities of data on air quality, water consumption and emissions, but also on the rate of employment, number of teachers, sports classes and foreign language courses for children (including local dialect), number of hospital beds and types of emergencies in the region. In this regard, another ISO standard – ISO 37120 on community indicators for city services and quality of life – proved most helpful for identifying the information to be collected. With precise and verifiable indicators, you can ensure your community's unique assets become a resource for the future.
Standards in Pully, Switzerland
ISOfocus: What do you believe are the biggest challenges facing smart cities?
Alexandre Bosshard: Many challenges need to be addressed to achieve the successful implementation of information and communication technologies (ICT) in our town's services. At Pully's Department of Public Works and Industrial Services (DTSI), these challenges include the culture of innovation in our local government, funding and intellectual resources, and the relationship with citizens, both in terms of protecting privacy and their role in developing a practical, human and friendly town.
What are the solutions?
The DTSI has implemented a dual process to address the culture of innovation. On an individual level, when new project managers are hired, they are trained and coached by a senior colleague throughout their first project. At group level, we have introduced a project management system in the management team. This allows decision making to be coordinated between the managers of the bodies responsible for ensuring the services provided are of consistent quality, and the project managers responsible for adjusting the DTSI to the changing environment. This process encourages and controls interaction between the employees, which ultimately fosters collective knowledge and stimulates innovation.
The following example illustrates a possible approach to resolving the issue of funding and intellectual resources. Three years ago, Pully asked several towns if they were interested in being involved in developing an e-governance project. The collaboration allowed us to benefit from expert advice that helped us extend the use of our application for "excavation e-permits" to multiple projects. Pooling investment has also brought substantial savings. Our town has contributed USD 52 000 of a total budget of USD 172 000 and the balance has been financed by other partners.
By 2017, following the successful launch of several "smart" projects, Pully was ready to outline a digital vision and strategy. The focus was on the social impact of the ICT implementation and on citizen participation in particular. A dedicated Website will be launched in the second half of 2018. It will set out the projects and will, for example, provide a concrete illustration of how the town deals with the privacy aspect. Specific events could also be organized to engage in dialogue with the public on the challenges of a digital transition and the concrete implementation of "smart" projects.
Why is Pully seeking to implement key performance indicators?
Digitization is a complex issue as it affects many of the town's activities and the technological aspect renders it particularly abstract. It is easier to convey information about setting up a new children's playground than about implementing big data technology to generate mobility indicators. For this reason, implementing key performance indicators can help to illustrate objectively where progress will need to be made, identify best practice and can even foster cooperation with other cities.
As a result, in April 2018, Pully was certified by the International Telecommunication Union (ITU) as part of the "United for smart and sustainable cities" initiative, thus outlining our level of digitization and sustainability according to the Recommendation ITU-T Y.4903/L.1603. ITU collaborates closely with ISO in matters of standardization. In November last year, the two organizations joined forces with the International Electrotechnical Commission (IEC) in hosting the World Smart Cities Forum in Barcelona, Spain, to discuss how International Standards can offer solutions that make cities more efficient and effective for their residents. The City of Pully took part in this event, which was emblematic of the collaborative approach taken by IEC, ISO and ITU to achieve today's smart city ambitions.
How could ISO standards help smart cities?
ISO standards could help to reduce the complexity of smart city projects, for example by providing guidelines on data protection or by measuring the full cycle of energy consumed in delivering a service. They could also facilitate the certification of participatory and collaborative management by pooling investment and intellectual resources.
Finally, ISO could help to ensure that the standards laid down by the various organizations are merged or complement one another; this has already started happening at the World Smart Cities Forum.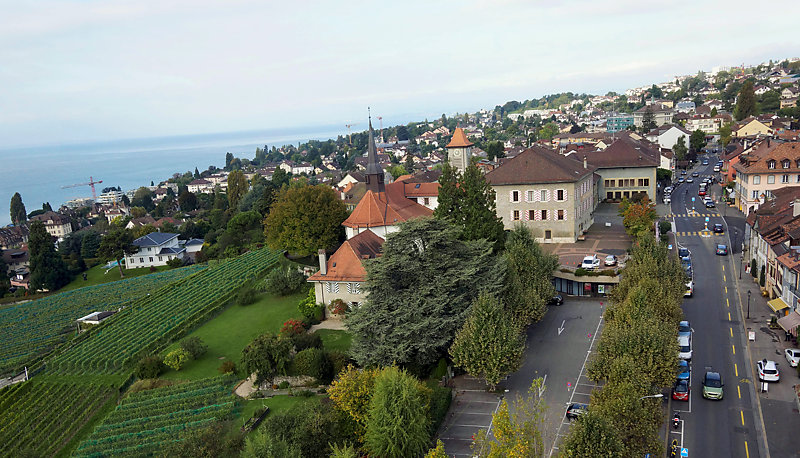 ---
1) World Urbanization Prospects, 2014 Revision