Every 15 seconds a worker dies from a work-related accident or disease, and 153 people experience a work-related injury. These represent an enormous burden for organizations and society as a whole, costing over 2.3 million deaths a year, not to mention the more than 300 million non-fatal accidents.
But with robust and effective processes in place, many incidents can be prevented. This is where the future ISO 45001 on occupational health and safety comes in. Designed to help organizations of all sizes and industries put in place a safe working environment for their employees, ISO 45001 is expected to reduce workplace injuries and illnesses around the world.
Given that this new management systems standard will become part of the business norm, regardless of whether organizations choose to adopt it or not, it's important for companies to stay abreast of the latest developments. David Smith, Chair of the ISO committee developing ISO 45001 (ISO/PC 283), tells us how the standard will bring safety to the front line.
ISOfocus: How will ISO 45001 enable organizations to put an occupational health and safety (OHS) management system in place?
David Smith: Of the 2.3 million work-related deaths a year, the majority (2 million) are a result of ill health and disease. People in this category often suffer prolonged illness from long-term exposure to risks. These cases should not be ignored by placing the focus on accidents, which are more visible and generally result in immediate action.
According to the World Congress on Safety and Health at Work, there are 860 000 occupational accidents every day, with consequences in terms of injuries. The direct or indirect cost of occupational illness and accidents at work is estimated at USD 2.8 trillion worldwide.
Businesses need to ensure they manage all their risks to survive and to thrive. OHS is a key aspect, which every business has to manage proactively. Apart from the devastating impact on people, poor OHS management can have many negative effects on organizations, such as the loss of key employees, business interruption, claims, insurance premiums, regulatory action, reputational damage, loss of investors and, ultimately, the loss of business.
How will ISO 45001 function with other ISO standards? How will this impact end users in concrete terms?
The development of the new OHS standard is timely because it coincides with the recent publication of newly revised ISO 9001 (quality management) and ISO 14001 (environmental management) standards, which use a common risk-based framework. The commonalities among the standards should enable organizations to integrate them more easily into their business processes – one of the key requirements in all three standards.
The standard follows a simple Plan-Do-Check-Act (PDCA) model, which provides a framework for organizations to plan what they need to put in place in order to minimize the risk of harm. The measures should address concerns that can lead to long-term health issues and absence from work, as well as those that give rise to accidents. For example, many suffer from psychosocial risk (e.g. stress), which is believed to be one of the biggest problems of the modern age and, apart from the misery caused to workers and their families, is a huge cost to society.
The standard requires that top management take ownership and demonstrate commitment through leadership to ensure that workers have the appropriate skills and that effective controls are put in place in the "Do" phase. It recognizes the value of worker involvement and worker consultations to develop and apply better OHS practices. The "Check" phase identifies all the key elements that should be addressed in order to ensure the system is working, and determines opportunities for improvement in the "Act" phase.
What will be different about ISO 45001 versus other OHS standards? How will its adoption impact small and medium-sized enterprises (SMEs)?
The risk-based approach to managing OHS contained in ISO 45001 is not new, nor does it conflict with the more traditional compliance approach. It advocates taking a preventative angle to OHS in order to identify what activities and processes could harm those working on behalf of the organization and others (i.e. visitors, members of the public, etc.) and to meet any legal compliance requirements. The standard does not deal with products and how they should be used or maintained. The focus is the workplace. There is a need to identify the hazards at work in order to eliminate or minimize those that pose a significant risk.
In this fast, innovative world, there is a need to be proactive and anticipate action rather than wait for regulations/codes of practice to be developed, which may come after many have suffered injury.
The majority of organizations are either small or medium enterprises. Standards need to be applicable to them, as well as to large and complex organizations, something that the nearly 100 experts drafting ISO 45001 have taken into account. The simple risk-based approach in ISO 45001 should be easy for SMEs to adopt, and is consistent with the approach used in OHSAS 18001 (which had some 90 000 certified subscribers in 2011).
You have been collaborating closely with other organizations in the development of ISO 45001. What has been the added value of these collaborations and how will end users of ISO 45001 throughout the world benefit?
Occupational health and safety management systems are not new, and although a number of countries have their individual standards, such as the USA and Australia, the only true international documents are the ILO Guidelines on OSH Management Systems (ILO-OSH 2001) and OHSAS 18001, Occupational Health and Safety Management Systems – Requirements (developed by the British Standards Institution).
The development of ISO 45001 enjoys input from all these groups involved in standards around the world and safety practitioner bodies such as the Institution of Occupational Health and Safety (IOSH), the American Society of Safety Engineers (ASSE) and the American Industrial Hygiene Association (AIHA).
With much experience in this field, the ILO has provided input on those aspects of their standards that are relevant and essential for effective OHS management: the importance of top management involvement and the essential role of workers in participating in the OHS management system's development and operation. Wherever possible, compromises have been made to ensure that there is no conflict with existing standards that are already widely adopted.
What will the new ISO 45001 mean for users of OHSAS 18001?
It is hoped that the users of standards such as OHSAS 18001 and the ILO-OSH Guidelines will adopt ISO 45001 as it does not conflict with these documents and enhances the opportunity for integrating OHS management into the overall business processes.
The benefits of adopting ISO 45001, apart from it being a new consensus standard, is that it will naturally align to the formal management approaches adopted for other business risks in the suite of ISO management systems standards. This should be of benefit to SMEs when trying to manage multiple requirement standards.
Unlike ISO 9001 and ISO 14001, there is no formal transition process from existing ISO standards, but efforts are being made to help organizations with the transition from OHSAS 18001  to ISO 45001.
What are your hopes and aspirations for ISO 45001? Any predictions on how it will be received by the international community upon publication?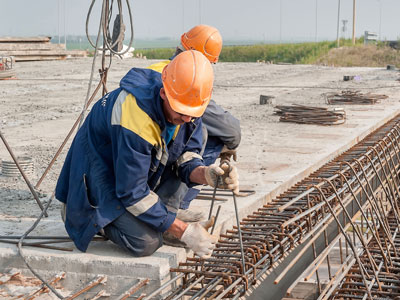 The publication of ISO 45001 should give increased credibility to the management of OHS. It will hopefully receive the endorsement given to ISO 9001 and ISO 14001 by the business community. Large organizations will want to be assured that those organizations that operate under their control have good OHS management systems in place – very much as they seek assurance on quality in today's world. If this is the case, the adoption of the standard should quickly exceed 100 000 users within three years of its publication.
The success of this development is due to the hard-working members in the ISO/PC 283 committee and its dedicated working group of approximately 100 members from around the world. This work has been led by Convenor Kristian Glaesel of Denmark and his task group leaders, with excellent secretarial support from Charles Corrie (UK), Ludvig Hubendick (Sweden) and Peace Ababo (Rwanda). Hopefully, the standard will be completed next year if the draft – known as the DIS – is received positively when published in Jan/Feb 2016.
Wide adoption of the standard should reduce the horror stories in the media of poor OHS management leading to loss of life, injury and large-scale disasters, as seen in the factory building collapse in Bangladesh or the chemical explosion in China. Such events emphasize the need to consider the workers and those, including the community, who might be affected by the organization's activities.